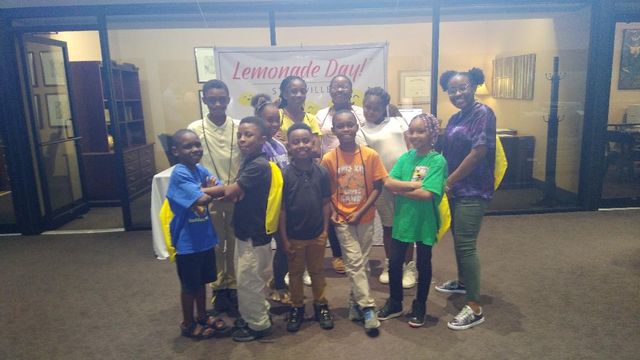 NetWORKS
Mission: To enhance the lives of youth through program components designed to nurture, educate, and train youth thus laying the foundation for responsible citizenship.
NetWORKS was inspired by the vow I (Marjorie Willis, Founder & Executive Director) made to God.
While working as Executive Director for Boys & Girls of Greater Peoria, Ill., the Lord allowed us to start a Performing Arts Troupe. The Club was located directly across the street from the largest low-income housing complex in Peoria.
Some of the "wannabe" gang members started coming to the Club. At first, their goal was to infiltrate and tear down but after getting involved with drama, step team, and choir, they began to protect it and build it up. It was a character-building experience for them.
So when we moved to Mississippi in 2006, I started coordinating skits in our local church and district church fellowships. I kept listening to God to establish an organization that would speak to youth issues through drama and other performing arts. God had been talking to me for years in Michigan, Illinois, and South Carolina but I always came up with a reason to say no. Finally, I said yes.
When I established my board of directors, it was their idea that we come up with a product that we could sell to help raise money for our activities, thus TastyTime Gourmet Popcorn was established. I virtually knew nothing about popcorn. Many hours were spent on trial and error, investigating, acquiring the right equipment, etc.
As a customer pleaser, Rev's Southern Pork Rinds came into existence in 2019. I started frying at first and it was awful. My husband took it over and now it's going well. We've taken the time to experiment with different raw pork rinds to get the best end results. He fries and I season. Rev's Southern Pork Rinds are a contracted vendor for Mississippi State University Athletic Events. We're also looking at air frying and other ways to improve our product and to give customers more options.